HSR Remodeling offers homeowners of Johnson Creek and the surrounding areas with professional and complete home remodeling and renovation services. From new roofs to replacement windows to patio covers and decks, we are knowledgeable and skilled in all types of construction.
List of Exterior Remodeling:
• Gutter Installation
• Gutter Covers
• Patios
• Decks and Stairs
• Outdoor Structures
• Painting
• Siding
• Home Additions
• Garage Building
• Covered Patios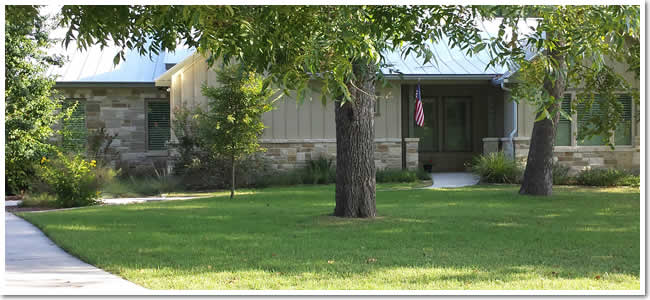 ---
Outdoor Structures
Outdoor structures add a whole new dimension to your home. They add a pleasant visual element while also adding functionality such as an outdoor stairway. Our professionals can create something amazing for you or restore a previously built outdoor structure to make it look brand new again.
Windows & Doors
HSR Remodeling offers great windows and doors to replace your out-dated, and energy wasting windows and doors. New windows and doors are made to be highly efficient, affordable, and made to match existing homes and styles, which make them a perfect fit for your remodeling project.
Rain Gutter Installation & Leaf Protection Covers
Having quality rain gutters installed by HSR Remodeling play an important role in protecting your home's siding, fascia boards, foundation and landscape. Prevention is always more favorable than expensive repairs and remediation. So don't let your home get damaged due to old or damaged rain gutters or not gutters at all.
Deck Building & Patios
Your outdoor space can be a valuable space to use during nice months of the year. With a beautiful deck and patio cover, we can convert your unused space into a family get together for years to come. Having a wooden deck on your home for BBQ's and family outings will give you the outdoor space that you can enjoy as well as your family. Our skilled contractors can help you design or use a design you have to build a perfect outside deck for your home.
Painting and Staining
HSR Remodeling is a home remodeling company offering painting services for homes and small businesses in southeastern Wisconsin. We rely on our skilled painters for all types of painting jobs, including new homes, remodels, and vintage houses. Keeping your home's exterior painted will help protect it from severe weather. Worn paint and caulking on fascias, siding, doors, trim, or other places, open your home to unwanted damage, so don't wait, give us a call so we can provide a free, no obligation consultation.
Wood Fence Installation
Wood fences are a great addition to your home, by adding privacy and protection. Wood fencing have many styles including board on board, shadowbox, semi-private, executive, picket and many more, so we can customize your wood fence to compliment your home's exterior and give you the space you need.